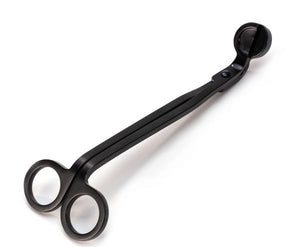 Exquisite Wick Trimmer: The Essential Tool for Every Candle Fan
Our Candle Wick Trimmer is a premium, elegantly designed tool that is an absolute must-have for every candle lover out there. Crafted with a keen eye on detail, this handy accessory will ensure that your candles always burn smoothly and last longer.
An elegant addition to any home fragrance collection. Great for all types of wicks, especially wood and larger outdoor candle wicks. Made of stainless steel for long life and durability.
Whether you're a seasoned candle enthusiast or just starting out on your aromatic journey, our Wick Trimmer is a tool you'll wonder how you ever lived without. By regularly trimming your candle's wick, you'll ensure cleaner, longer, and safer burning, enhancing the overall experience and prolonging the life of your candles.